How to clean your engagement ring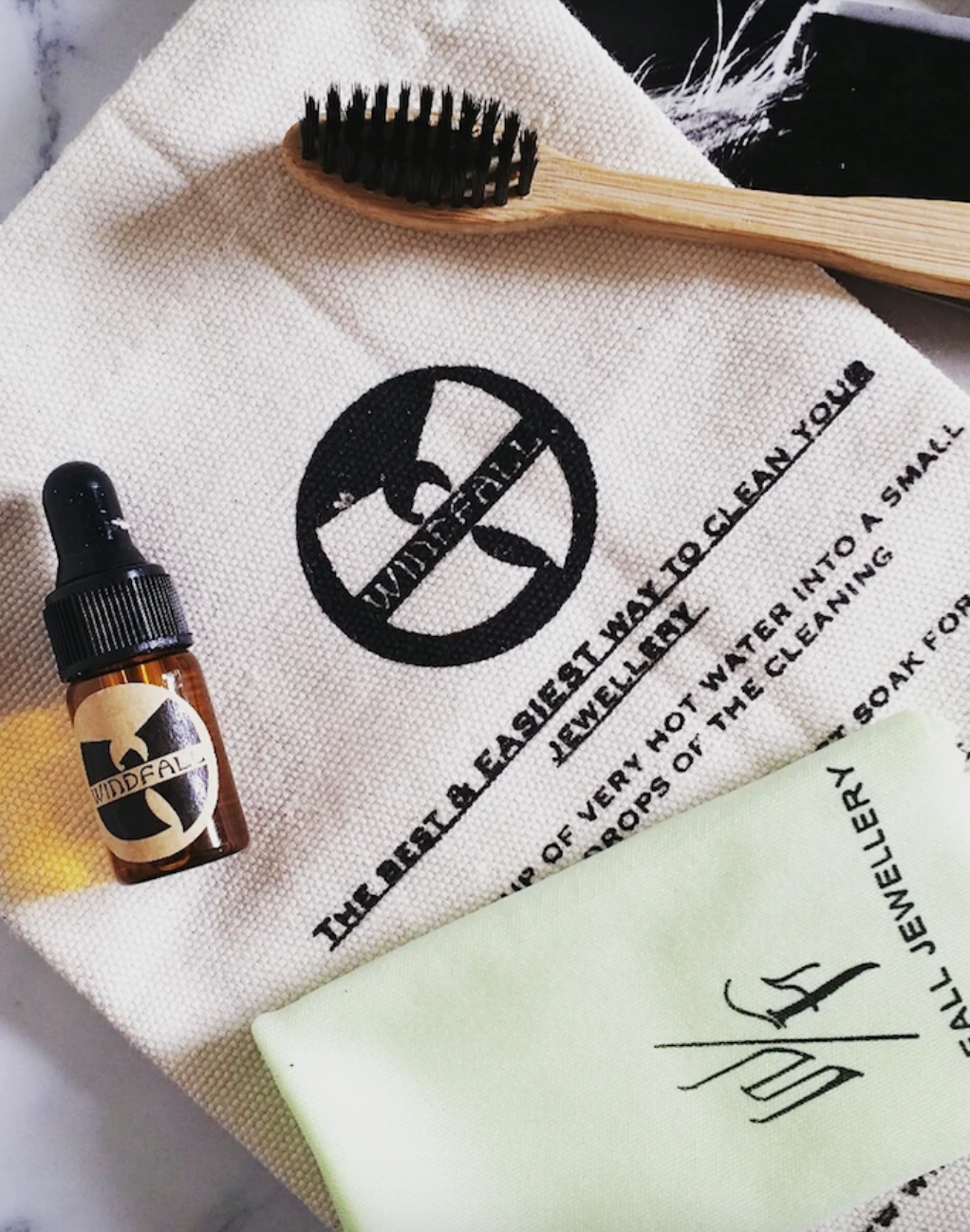 How to clean your engagement ring
In our world: there are few things more mesmerising than watching your engagement ring glisten in the sun. Your diamond encrusted
or precious stone centred ring
comes to life with a little light, so you want to make sure that it's ready to sparkle all day long.
While taking your engagement ring to a jeweller will absolutely give it some extra shine, there are some fantastic home remedies out there that will have your diamond engagement ring glistening all day long.


Cleaning your diamond engagement ring at home
As you would your laundry or dishes, your engagement ring needs regular cleaning so that it stays in good condition for the long run. And if you consider how frequently we use our hands, you're going to want to learn how to clean your engagement ring as quickly as possible.
So, here's how to create a foolproof formula using common household products to clean your engagement ring at home.


To clean your engagement ring, you will need:
A bowl with warm water
Gentle paraben/chemical free soap that is not moisturising, like a Castile soap or natural hand soap
A very soft toothbrush
A soft micro cloth
How to clean your engagement ring
To clean your engagement ring, fill a bowl with warm water and soap. Then remove your engagement ring and let it soak for 20 to 40 minutes before removing and brushing with your very soft toothbrush. Finish with a rinse under warm running water, and then pat dry with your soft cloth.

If you have a heat treated stone or a porous stone like black diamonds or opal DO NOT follow the above steps without speaking to a professional first and instead, contact us and we can discuss the best way for you to clean your ring.


How often should I clean my engagement ring?
To keep your ring shining and in its best condition, try to clean it at least once a week to avoid a build up of everyday oils or common cosmetics.
But, if you can, we recommend taking your engagement ring in to us for a proper clean at least twice a year, especially if you're exposed to a high level of debris from being in the kitchen or outdoors often.
What not to use when cleaning your engagement ring
To ensure you don't damage or tarnish your ring, avoid using household cleaners and harsh chemicals as they can scratch the base material or damage the ring all together.
Also, avoid abrasive products like toothpaste, baking soda, or any powdered cleaners as they will scratch metals, especially gold. Make sure that your cleaning products aren't moisturising in any way, as this will tarnish the ring and leave a 'film'.
Do not use a paper towel when drying your ring because it will scratch the metal: opt for a soft cloth instead.


Windfall Jewellery's ring cleaning
Here at Windfall, we're dedicated to designing rings and jewellery that will last a lifetime. Along with that, we also offer scratch repair and ring cleaning services. We can clean your ring or jewellery on the spot for you if we aren't too busy.
To find out more about our cleaning prices and services, take a look here, or get in touch with us today.